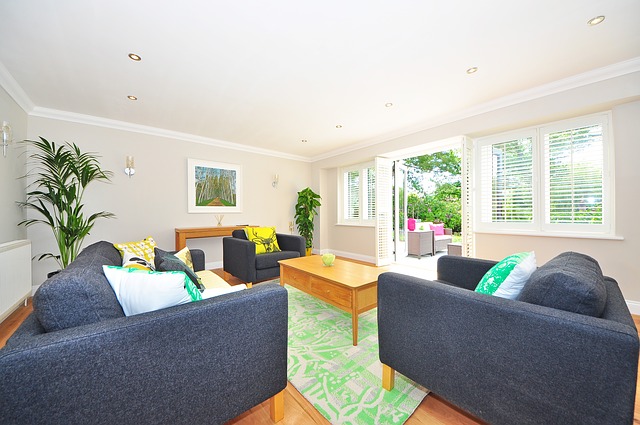 How To Clean The House For Unexpected Guests
Do you have unexpected guests coming?
Learn how to quickly clean your house in minutes.
What can be more nerve wracking having unexpected guests while your house is still a mess? Our busy schedule often makes it difficult for us to do a thorough clean but don't lose hope just yet, with some quick action, you can clean the house for unexpected visitors in minutes.
Before you start your cleaning spree, open the windows to ventilate your place. You'll be amazed how it can freshen your home in five minutes. You also need to carry your tools with you (paper towels, old rags, cleaning wipes, all-purpose spray) in an empty basket as you go around the house. This will save you time from going to and from the places where you had kept these.
In cleaning the house for unexpected visitors, concentrate on high-traffic areas the guests will see such as the entryway, living room and the guest bathroom. However, it is also important to find the flow of your home and follow this as you go along. Imagine the places they will most like pass through during their stay and work in those areas.
Make a positive impression with your entryway. The entrance is the first area in the house the guests will see. To make it more welcoming, take those stray shoes and other items and throw them into your empty basket and place them out of  sight. Dust your entry table or any furniture near the entrance.
Declutter your living room. The living room is most likely where your guests will spend their time. Quickly declutter by picking up junk or any items off every surface and place them out of sight.  Plump the cushions on the sofa and push chairs into a conversational grouping. Make sure that books and magazines are properly stacked. Lightly dust other spots such as coffee tables where guests will most likely congregate. A microfibre cloth is great in grabbing dust from these visible surfaces. Close all doors to the bedrooms and other rooms not intended for guests.
Do a quick bathroom rundown. Check if you have enough toiletries (soap/towel/tissue paper). Replenish if required. Add toilet freshener, then flush. Wipe down the sink and vanity surfaces and remove any unnecessary items from the room. Don't forget to quickly clean the bathroom mirror. A sparkling mirror can also brighten the room.
Freshen your kitchen. Empty the trash and load the dishwasher and change your dish towels. Use a disinfecting wipe to clean counters and appliance.
As an added touch, add welcoming aromas such as coffee-scented room spray that add a nice ambient touch.
Entertaining guests can be fun. Don't allow your cleaning worries prevent you from welcoming visitors into your home. As long as you know the how to's in cleaning the house for unexpected guests you are sure that your home has a fresh and clean look without sacrificing too much of your time.
If you are in search for a reliable commercial cleaning service in Newcastle, call Lifestyle Cleaning Services today on 1300 302 187  and start living the lifestyle you deserve!