Is your hose just not doing the job? Struggling to get rid of the stains and grime on your house exterior or reach those high spots? Take away the pressure with high pressure cleaning. Here are some great benefits of high pressure cleaning.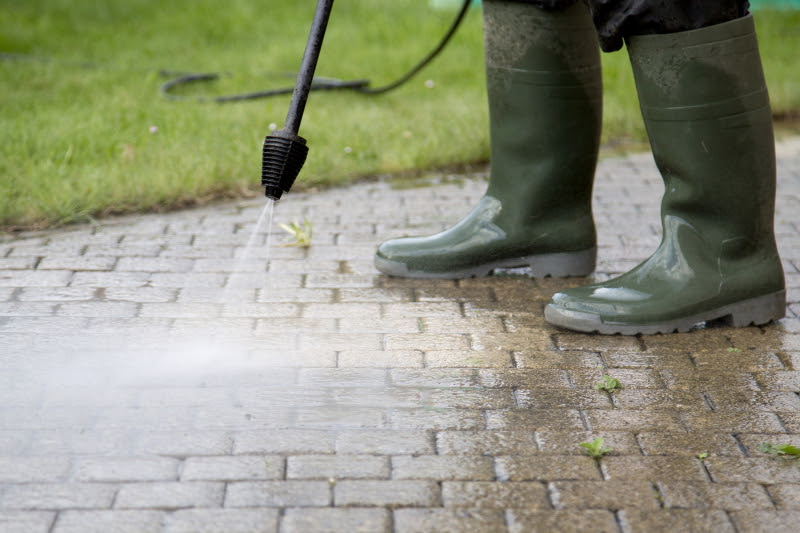 Time and water saving. You can clean the area much faster with high pressure cleaning as the nozzles are adjustable to cover large or small areas. The pressure behind the water also means that you don't need to waste time soaking each area. This means that you also save a lot of water. In fact, it is said that you could save up to 75% on water usage when using a high pressure cleaning.
Less cleaning products makes it more environmentally friendly. In most cases, high pressure cleaning involves little to no cleaning products. This is because the pressure can usually remove stains and grime without the use of chemicals. This not only saves you money on cleaning products but it makes it much more environmentally friendly as harsh chemicals will not be washed onto the grass and garden.
Cleans those hard to reach areas. High pressure cleaners are able to reach those areas that are hard to reach or that you may not even notice at first look. They can reach higher then normal hoses and clean out nooks and crannies whilst still maintaining high pressure.
An overall better clean. No matter how hard you scrub and how much water you use, it is likely that you still won't get the same results you would get from using a high pressure cleaner.
If you would like to take away the pressure with high pressure cleaning, contact Lifestyle Cleaning Services on 1300 302 187 and get a free customised quote. Let us look after the cleaning so you can live the lifestyle you deserve. We are booking up fast so don't miss out.