The Lifestyle Team started posting quick tips and cleaning advise in our Facebook page and well, the response was great!
But scrolling down to find the post can be tiring so, we decided to gather these tips in one place. We usually post one or 2 every week. This blog will serve as an go-to place, archive, whatever you want to call it to find the cleaning advise you are after.
Happy cleaning folks!
DIY All- Purpose Cleaner
Clever Uses for Kitchen Leftovers – Bread Ends
Easy Tip in Removing Coffee Cup Stains
How to Clean Your Blender Superquick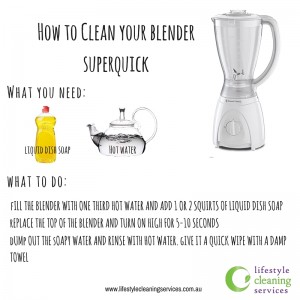 Germ Free Sponges in 2 Ways