In last month's newsletter, we did a little article surrounding a few cleaning products and their resemblances to various Sex and the City characters. You might find yourself asking, why? Well, why not?
Inviting a product into your home is like inviting a friend over for a cup of coffee; depending on the topic of conversation you're wanting depends on the choice of friend and their personality traits. If you strip everything back, cleaning products have similar personality traits to us. Some are bold and work hard where others are lazy and put up a good front.
In last month's piece, we looked at protagonists' Carrie Bradshaw and Samantha Jones. Carrie was paired to dishwashing detergent as they are both unpredictable, bubbly and vivacious. Samantha on the other hand was bleach. Both have very strong and bold qualities and when a job is needed done, you can rely on both Samantha and bleach to carry it out.
Now, let's look at the other two protagonists from the Sex and the City franchise: Miranda Hobbes and Charlotte York.
Miranda Hobbes: Napisan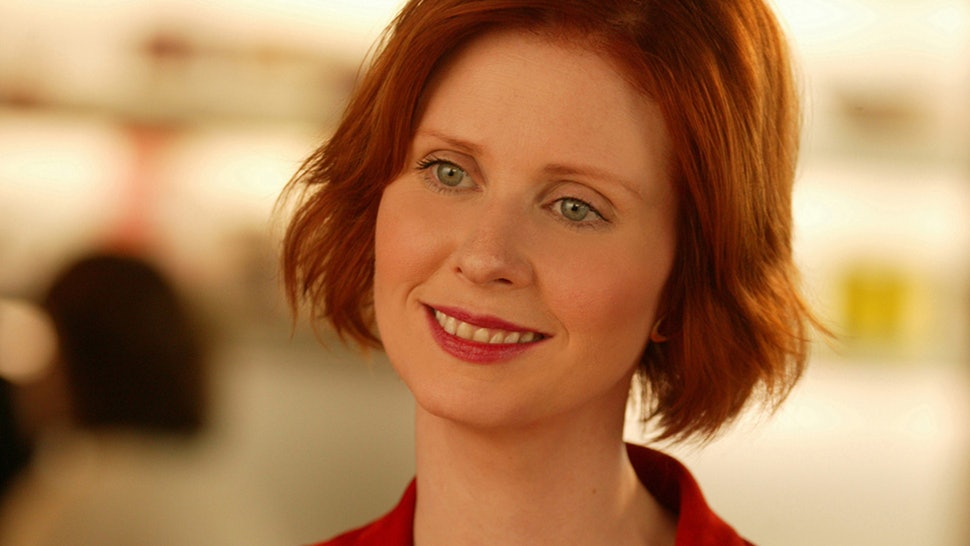 Miranda and Napisan have one huge thing in common: they both deal with scum. Miranda is a big-shot lawyer in New York and on a daily basis, deals with scumbags in the big city. She's fiery, always says what's on her mind and is a loyal friend – you can always count on her.
Napisan also deals with scum as we use it religiously to get stains out of our clothes. Like Miranda, you can always count on Napisan to complete the job and unlike Samantha/blech, it's more gentle with its approach.
Carrie adores Miranda and sits with her for hours, soaking up everything, exactly like Napisan.
Charlotte York: Eco-friendly spray and wipe
Last but not least, our gentle and kind friend, Charlotte. We all love and adore Charlotte as she's a breath of fresh air; a modest soul who always strives to do the right thing. Plain and simple, our girl is eco-friendly spray and wipe. She comes in handy with everyday chores and through her gentle demeanour, of course she's eco-friendly!
I'm sure Charlotte's entire cleaning regime focuses heavily around eco-friendly products as she wouldn't want to hurt a fly. She's the kind of friend you want to have around every day, which ties in perfectly with spray and wipe as you always need it.
-Words by Anthony Graetz